Visitors: 4329
PROJECT SUMMARY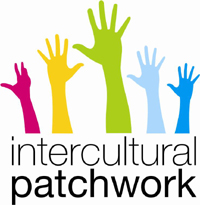 EUROPEAN PROJECT "IP:INTERCULTURAL PATCHWORK"
The school of Languages of Ferrol is taking part in a Grundtvig Partnership within the Lifelong Learning Programme.
Organizations participating in the partnership:
Escola Oficial de Idiomas de Ferrol – Galicia (Spain)
2. Nyski Dom Kultury w Nysie (Poland)
3. Falkirk Council – Scotland (United Kingdom)
4. Secondary School of Agriculture – Lanskroun (Czech Republic)
5. Instituto Comprensivo di Castel di San Pietro Terme (Italy)
6. Arte-Via Cooperativa artística – Lousa (Portugal)
7. Darica Public Training Centre – Kocaeli (Turkey)
Topics:
Intercultural Education
New Technologies, ICT
Regional Identity
Duration:
From August,1st, 2009 till July,31st, 2011 (2 years)
Objectives of the partnership:
- To strengthen and preserve local cultures, languages and heritage in our local communities
- To disseminate local cultures and languages to others in order to break stereotyping
- To celebrate cultural diversity
- To promote equal opportunities regardless of age, gender, disability and race
- To develop creative approaches through communication
- To stimulate creativity
- To promote the use of new technologies for adults and older learners
- To improve language skills
The main subject we intend to address is to establish what makes us different and what we have in common as regards culture, language and heritage in order to break stereotyping and to avoid a wrong idea of globalization.We are different but we have the same basic aims in life. Differences do not put us apart but help us to grow as individuals and as social beings. We intend to work this out through creativity and the use of new technologies. The themes covered will reflect the interests of the learners, including music, celebrations, food, local languages, art and literature
The approach will be focused on learner involvement, this taking an active, participative role in the activities, results, evaluation and dissemination of the results. This will encourage and develop teamwork and collaboration between different departments and students of different ages, genders, nationalities, backgrounds and educational needs.
Expected results and relevant products (along the two years):
Posters representing all the countries
Virtual net of Communications between all the participants
Web of the project
Logo of the project
Exhibition of digital photos about food
Exhibition of digital photos about local landscapes
Interactive Multimedia DVD
Better understanding of similarities and differences between cultures
Improvement of language skills
Improvement of ICT skills
Activities:
All the activities to be carried out in all the countries along the two years are aimed to get the objectives, results and relevant products
Intenational Meetings:
- Escola oficial de idiomas de Ferrol: September,28th, 2009 – October, 3rd, 2009
- Instituto Comprensivo di Castel di San Pietro Terme (Italy): 19th to 24th of April, 2010
- Nyski Dom Kultury w Nysie (Polonia): September, 27th – October,2nd, 2010
- Darica Public Training Centre – Kocaeli (Turkey): 7th to 12th of March, 2011
- Falkirk Council – Escocia (Reino Unido): 9th to 13th of May, 2011