Visitors: 1373
VOLUNTEER NOW - Euro 2012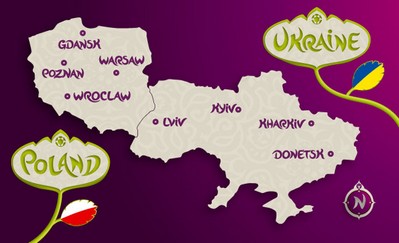 The recruitment of UEFA EURO 2012 volunteers is under way. To be a part of it submit an application before 30 September 2011 only through UEFA.com.
What is the volunteer programme?
Throughout UEFA EURO 2012, 6,000 volunteers will assist UEFA's full-time staff in Poland and Ukraine. Volunteers have a unique opportunity to be the public face of the tournament at stadiums, UEFA headquarters and other official UEFA sites.
Who qualifies to become a volunteer?
You can apply to be volunteer if you are:
• at least 18 years old (as of 1 March 2012)
• fluent in English
• friendly, motivated, a team player
• committed to the values of fair play, respect and solidarity
• available for recruitment interviews and training
• able to commit to a reasonable number of days and shifts
Volunteer calendar
14 June 2011 – UEFA EURO 2012 volunteers recruitment launch
Autumn 2011 – Interviews with selected candidates
December 2011 – UEFA EURO 2012 volunteers confirmed
December 2011 – UEFA EURO 2012 final draw volunteers programme
Spring 2012 – General UEFA EURO 2012 volunteers training
April, May 2012 – UEFA EURO 2012 volunteers kick-off meeting
May, June 2012 – Functional and special training
June-July 2012 – UEFA EURO 2012 final tournament
July 2012 – UEFA EURO 2012 volunteers farewell party and certificates ceremony