Visitors: 1380
CHRISTMAS IN CZECH REPUBLIC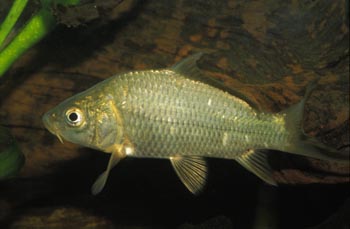 In the Czech language Happy/Merry Christmas is 'Prejeme Vam Vesele Vanoce'.
Did you know...?
you can choose from several local beverages for you New Year's Eve toast – world-famous Czech beer, Becherovka from Carlsbad and excellent Czech and Moravian wine or champagne.
Christmas in the Czech Republic is above all a time for children and families. Every day over the festive season families and friends meet to enjoy the special atmosphere in peace and harmony.
Advent
Advent begins on the fourth Sunday before Christmas Eve (24. 12.), and is a sure sign that Christmas is on its way. It is a period of lengthy but enjoyable expectation. On each Advent Sunday another candle is lit on the Advent wreathe and left to burn itself out.
One of the most popular days during Advent is St Nicholas Day (5. 12.). If you head out into the streets of Czech towns and villages in the early evening, you are sure to meet at least one trio consisting of St Nick, an angel and a demon. They give children fruit and sweets if they've been good, coal and potatoes if they've been bad.
During the evening of the 5th December, children watch the sky for any sign of St. Nicholas. They believe that he comes down from the sky with a bag of presents for good children and a bag of sticks for bad children. When children think they can hear him coming, they rush to the dinner table and say their prayers, hoping that they will get good presents.
Christmas Eve
On Christmas Eve (Dec. 24) you will experience Christmas as the Czechs know it. Throughout the day it is customary to fast (those who make it to the evening will see a golden pig, a bearer of good fortune). At the end of the fast Christmas dinner is served (fish soup and fried carp with potato salad). A place is left empty at the Christmas Day meal in case the Christ Child should come to the meal. At Christmas in the Czech Republic, even the animals are given a share of the Christmas food. This includes pets and any farm animals that families may have. After dinner the family gather around a festively decorated Christmas tree, under which gifts have appeared. In the Czech lands these are brought by the Baby Jesus.
Christmas carp
Christmas carp is one of the symbols of Christmas. In the run-up to Christmas you will encounter huge tubs full of fish in the streets of every Czech town. You can choose the right fish which, of course, you don't have to eat - in the spirit of Christmas you can release it back into a river or lake.
Fish scales
Put a scale from the Christmas carp into your wallet or purse, and you will always have enough money throughout the coming year.