Visitors: 1260
CHRISTMAS IN POLAND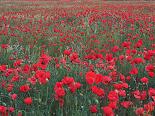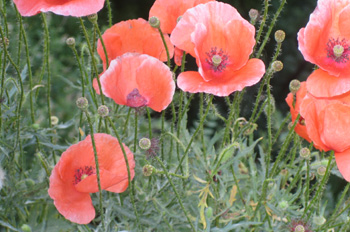 For Poles, Christmas Eve is a time of family gathering and reconciliation. It's also a night of magic: Animals are said to talk in a human voice and people have the power to tell the future. The belief was born with our ancestors who claimed that Dec. 24 was a day to mark the begining of a new era. It was bolstered by sayings such as, "As goes Christmas Eve, goes the year." Hoping for a good 12 months, everyone was polite and generous to one another and forgave past grievances.
Today, few treat the old traditions seriously, but some survive as family fun. "Maidens" interested in their marital future and older people, who try to predict next year's weather based on the sky's aura between Christmas Eve and Twelfth Night (Jan. 6), sometimes cling to past superstitions.
Polish rural residents are among the few who still keep up the old Christmas Eve customs. In eastern Poland it is still believed that girls who grind poppy seed on Christmas Eve can hope for a quick marriage. After dinner, they leave the house, and the direction of the first dog bark points to where their future husband will come from. Another fortune-telling trick is eavesdropping on the neighbors. If in a casual conversation, the girl hears the word "Go" it means she will get married in the coming year. A loud "Sit" announces long-lasting maidenhood.
Weather-forecasting superstitions were also popular. It was believed that if Christmas sees no snow, Easter certainly will-or more artfully, "If the Christmas tree sinks in water, the egg rolls on ice." Other sayings include, "A sunny Christmas Eve brings fair weather all year round"; "Stars that shine bright on Christmas Eve will make hens lay plenty of eggs"; "A shine on the birth of our Savior will be seen all throughout January."
At the Christmas Eve supper, each dish had to be sampled, and a traditional meal would consist of 12 dishes. The more you ate, the more pleasure would await you in the future. The more daring diners would pull out blades of straw from underneath the table cloth. A green one foretold marriage; a withered one-waiting; a yellow one-spinsterhood; a very short one-an early grave.
In pre-electricity times, after the last supper dish (which was kutia, a mix of soaked wheat, raisins, nuts, honey and spices) candles were blown out and the direction of the smoke was observed. If it moved toward the window-the harvest would be good, toward the door-a family member would die, toward the stove-a marriage.
At